10 Alternatives To ExtraTorrent That Will Do The Trick
Up until 2 weeks ago, ExtraTorrent was the second largest torrent site in the world, offering a free file sharing index with thousands of movies, games, music and software for free and instant download. Two weeks ago, ExtraTorrent had announced that they are shutting down for good. By doing so, ExtraTorrent has joined kickass torrents and Torrentz.eu, as well as other smaller sites that have also lost the same battle. Share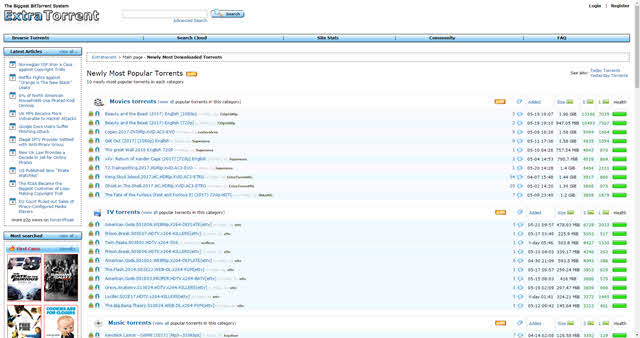 Shutting down torrent sites, whether as a result of legal prosecution, court decisions or merely peer pressure, seems to be the latest trend for young, ambitious law school graduates, and who can blame them? With everything out in the open, it's an easy win.
I'm not going to go into the moral debate of copyright infringement, because if you've come to read this article, you're probably interested in the complete opposite. So to cut things shot, if you're an ExtraTorrent fan and you want to continue downloading files for free, here are a few alternatives that work just as well.
ExtraTorrent.cd
Despite the formal declaration made by ExtraTorrent, as of may 23rd the website is back in full operation and can be accessed through the above url. This is a common practice in the torrent community and experience implies it will not hold for very long, but nevertheless it's out there, and it's working. Problem solved (for now).
ThePirateBay.org
The pirate bay is the leading torrent site in the world, offering thousands if not millions of movies, music, software and TV shows for free download.
Founded in 2003 by a group of Swedish anti-copyright activists, pirate bay had changed hands several times before finally becoming a non-profit organization based in the Seychelles, which is considered to as 'the wild west' of the internet in terms of legislation.
The way it seems, the pirate bay has found a way to remain within legal boundaries so they cannot be held responsible for copyright infringement. If that really is the case, they are not going anywhere!
YTS.ag or YIFY.is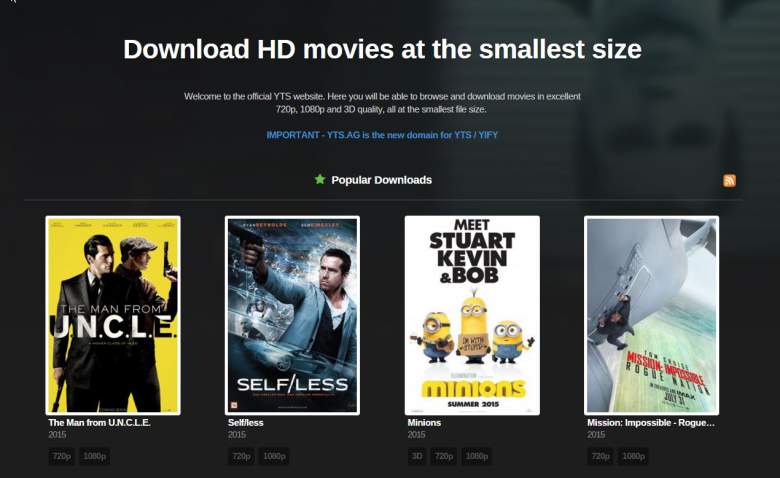 These 2 almost identical sites claim to provide the smallest HD movie files. At first glance, YIFY gives the impression of a legitimate site, but looking at its twin YTS, there's a clear warning urging that visitors should be using the site only with a VPN. Yes, they too had a rough time dealing with lawsuits for copyright infringement, but they are still with us, and they are available in most parts of the world.
Beware that while looking at YTS just for the sake of preparing this article, and without even downloading a single torrent, the writer was informed of a cyber attack on her computer. Luckily, antivirus had saved the day, but nevertheless, you should keep that in mind.
EZTV.ag
EZTV, as the name implies, focuses mainly on TV shows. It has the look and feel of the 90's, but it's actually quite practical. Torrents are added for limited periods of time, which helps to minimize the risk of copyright violation. In addition, the site has an active forum which allows users to notify each other of malicious or broken files.
1337X.to
Upon entrance, this site gives a rather unusual notice:
Due to our old index being blocked by search engines new users were having issues finding the website. We developed a new index page that contains only search so we don't get blocked by search engines in the future. 
Old home page is here, you can also click the "full home page" link in the header or 1337x logo. 1337x main domain is 1337x.to, if this domain isn't blocked in your country, use it.
Despite the intimidating welcome, the site does work, and lets you download movies, tv shows, games and software freely. However, there are 2 things to keep in mind:
Some clicks will take you to ali express instead of where you want to go. The search bar for example…
Some of the ads on this site are very graphic and disturbing, and are definitely NOT suitable for youngsters.
IsoHunt.to
Isohunt gives the impression of a legit forum site, with users having to login or register before they can do anything. It has a large variety of popular software and movies, as well as an actual forum which users can get credit points for actions like uploading magnet links or answering user inquiries.
It also has a highly informative FAQ for those who wish to understand more about how torrent file sharing works.
RARBG.to
When I first entered this site, just a couple of days ago, it was working fine, but while visiting it this morning, I got this weird notice:

Perhaps it had something to do with the virus I got earlier from YTS, or it may be related to the google warning which I had to approve before continuing to enter illegal sites…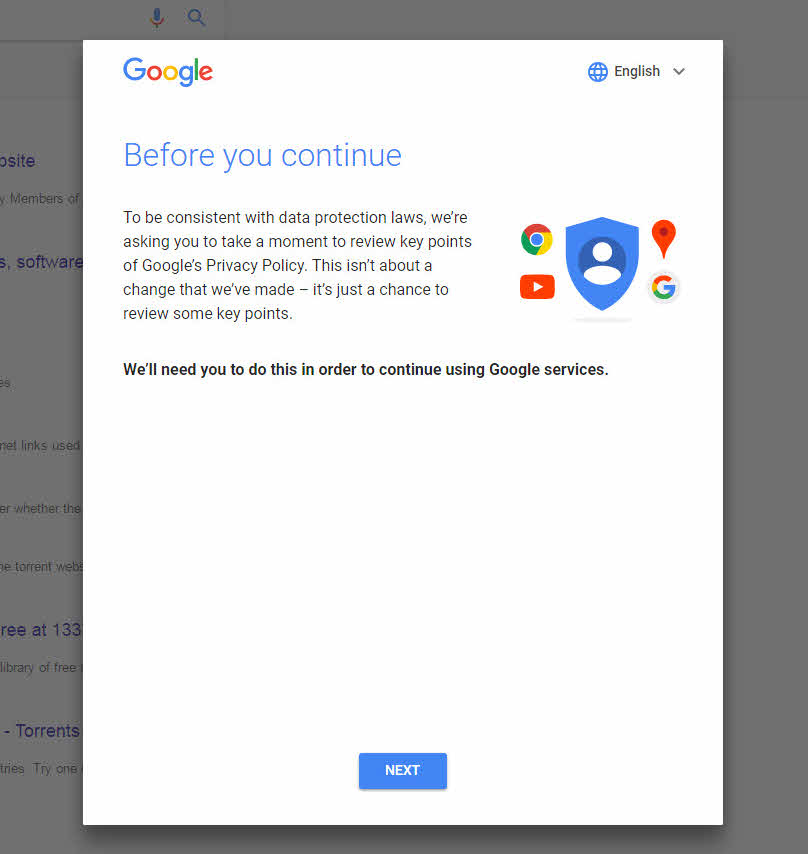 I don't know about you but I get very suspicious when I see messages like that, so I decided to pass this one. If you have any experience with this site, please do share it in the comments below, we would love to have your input!
Torrentz2.eu or Torrentz2.me
These 2 identical sites are clones of torrentz.eu, which got shut down about a year ago due to a court decision. The current versions looks identical to the original website, with one major difference- they actually work. Simply search, find and download your files.
KickassTorrents.to or KickassTop1.com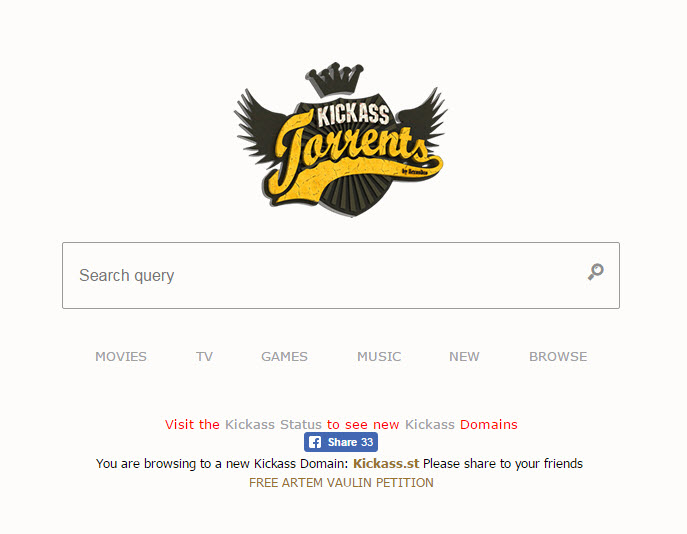 Despite getting officially shut down, kickass torrents is still alive and kicking, with numerous clone sites offering free download of popular movies, music and tv shows. The site prides itself for being an easy to use interface, and claims to be a search engine "just like google". Ambitious statement, but nevertheless, if that's what helps them stick around, we're fine with that definition.
TorrentHounds.com
Interestingly, the torrenthounds homepage states clearly that "Torrent Downloads have a high risk of getting caught. That is the reason why we do not offer torrent files any more. "
Instead, they are encouraging their users to install a binary client and register to receive a free login information.
To Sum Things Up
After about 10 years of free downloads for everyone, the Torrent bonanza seems to be coming to an end. Downloading torrents is becoming harder and riskier, and so is the operation of such websites. That being said, its clear that website owners are making a real effort for us users- so use a VPN and enjoy it while you can!
Source: VPNMentor